As part of my intermittent rediscovery of my youth, from my adolescence and beyond, I bought this CD.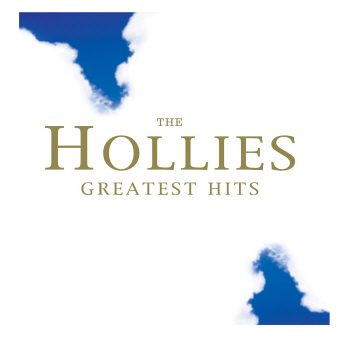 And it's back to 1963 and I'm listening to their first hit
(Aint that) just like me
which was quickly followed by
Searchin'
and then by their biggest hit of the three
Stay
which broke the Top Ten. All three were somewhat raw and unpolished but they had a lot of energy and the sound of a band almost but not quite finding their sound. They nailed it the next year with
Just One Look
and
Here I Go Again
when they established themselves as one of Britain's top bands. Never innovative but always distinctive thanks to
Allan Clarke'
s lead vocals and his harmonies with
Graham Nash
(whose arrangement of their version of
Blowin In The Wind
-1968- is a horrendous abortion) and generally possessing a good nose for a great song, sometimes one of their own, they became one of the mainstays of the British charts for nearly a decade, but after 1972, and with the exception of 1874's
The Air That I Breathe
, they were pretty much a spent force and made a living on the back of their illustrious past.

Ah, but listening to these early tracks brings back my schooldays and the enthusiasm for the emerging rock music which I shared with the other kids in my class, the heated but amicable arguments over the varying merits of our favourite artists. I never actually bought a record by The Hollies, though I always liked them, and it's a pleasant surprise how fresh and energetic many of these songs still sound. Some, as I'm listening, sound better to me than they did at the time and one, which was a particular favourite of mine -King Midas In Reverse- sounds worse. Another, Bruce Springsteen's Sandy (24th July Asbury Park), which I've never heard before is really good and all kudos to them for spotting the nascent talents of the Boss back in 1974.
While they are still touring and recording with two original members of the band still in place (technically it's only as he didn't join until late 63), without the prescence of the retired Allan Clarke I can't see them as anything else but a tribute band.
Ah, but in their day, they were one of the best.