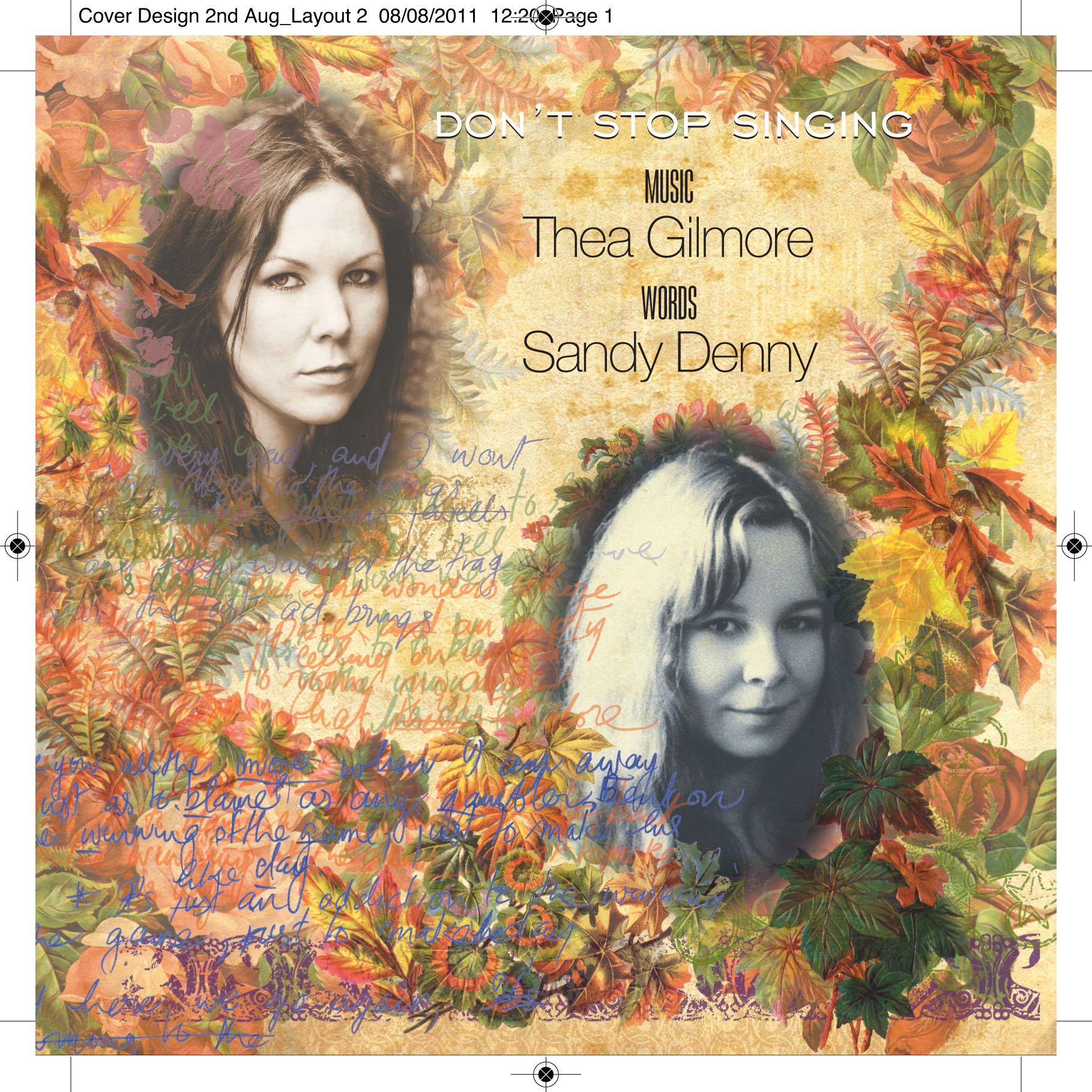 Thea Gilmore has achieved the impossible. She's created a new Sandy Denny album. Based on poems, first draft lyrics, and other fragments, Gilmore composed and arranged the music which results in ten songs which you can so easily imagine Sandy singing.
It isn't that Gilmore is copying Sandy, not that anyone could. Her own voice is quite distinctive and strong enough that she doesn't have to anyway. The arrangements, music and choice of instruments, the way they are played echo Denny without imitating her. I could even say that Gilmore is channeling Sandy's spirit but that would be out of character for me so I won't in case anyone thinks I'm being sentimental. It's an understated, delicate piece of work which grows on the listener. In my case, a first play didn't have much impact, but with the second I suddenly heard with absolute clarity just how much of Sandy was there in this sincere tribute. Georgia, the final track, is about Sandy's baby whom she tragically never lived to see grow up and her, appropriately, Gilmore does sound the most like Sandy, something that is emphasised by a guitar sound which could have been played by Jerry Donahue on a Fotheringay track.
This is a very fine piece of work and a worthy tribute to someone I still regard as the greatest female singer to come from this country.