Expanded from an Amazon 5 star review entitled: The book that needed to be written.
The NME was a phenomenon. For the last 50 years anyone seriously interested in modern music will have read it at some time in their lives. While its importance has waxed and waned, it was nevertheless a serious British cultural icon. For me that was roughly from 1962-1982 (maybe a bit later) which covered my teenage years when just about everyone in my class read it and talked about what it contained and argued about the msuic, up the through (for me anyway) its golden age of superstar writers like Charles Shaar Murray, Julie Burchill, Nick Kent, Tony Parsons and so on. Murray remains to this day one of the best writers about music and its trappings.
Burchill & Parsons
Writer Pat Long covers the NME's long internal story with a fair amount of detail -the feuding, the drugs, the highs and lows and the newspaper's coverage of the ever changing face of music. He hits the nail on the head with the appearance of Q magazine signalling a sea-change in readers' attitudes as I was one of those who wanted something more the NME could offer and found it in a glossy monthly magazine.

The NME was an important part of my cultural life and I found this account fascinating, consuming it in little over a day as if it had the readability of a taut thriller.

Criticism? Maybe I'd have a liked a little more detail of the cassettes the NME released which did a lot to widen my musical taste. Jazz, nu-country, new wave, and much more was all there for a very small sum. My favourite was All Africa Radio which showed me a new world of music before World Music was invented and which provides the seeds for very fruitful years of exploration. Also he skips lightly over the rise of the Internet while acknowledging its world-changing importance. But that's just me. Probably every reader will find their own areas in which they'd like more detail. However, as far as I can tell, this is an accurately told tale and one which needed to be told.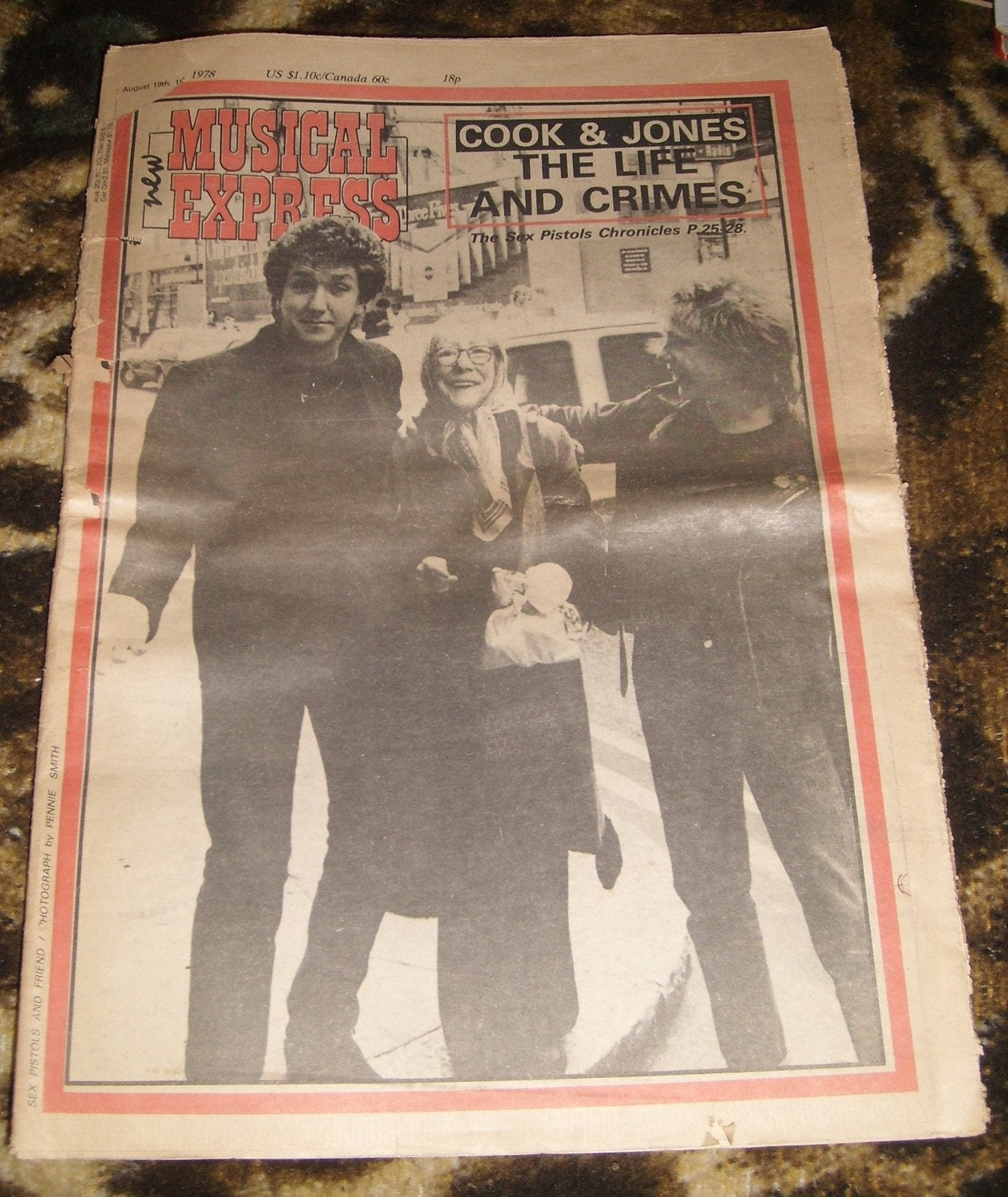 And this is where I came in
Post Script.
As I've mentioned before, I'm a member of the Amazon Vine programme whereby I get to pick two items twice a month from a list of freebies. Often the list is pretty crap but sometimes it comes up with a gem. This was one of them.