So I've been playing classical music for the last two weeks and enjoying it but I'm suddenly in the mood for getting down and dirty again.
Wait!
What's this packet on my doormat?
Why it's Ten Years After Live At The Fillmore East 1970.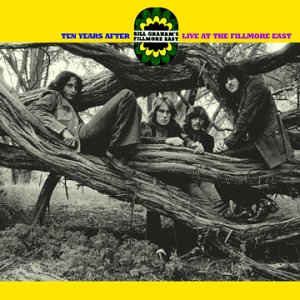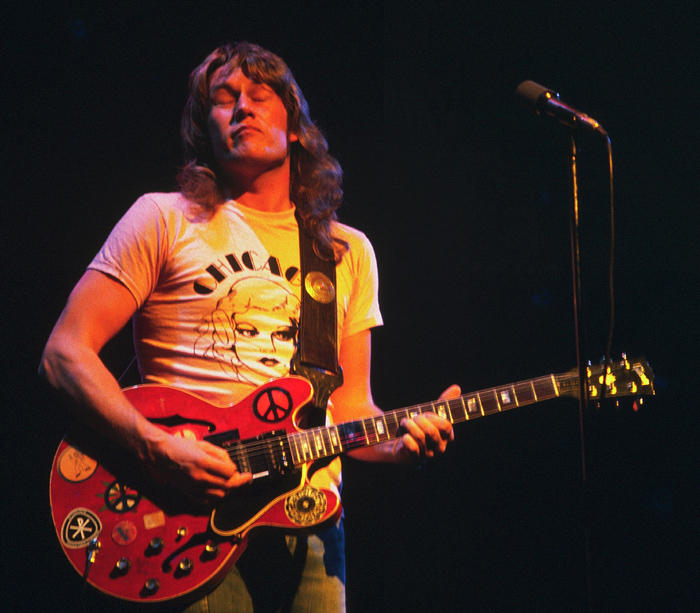 Two hours of rock'n'roll, white boy blues, and lo---ooo---ong guitar solos featuring Alvin Lee on vocals and guitar. Lee was never rock's greatest vocalist or guitar stylist but he and the band can hold an audience even when playing some really long songs. And there are some really long tracks on this 2-CD set. Willie Dixon's modest Help Me (a rip-off, with added lyrics, of Green Onions that he gave to the second Sonny Boy Williamson) stretches out to 16 minutes. I'm Going Home, the number which electrified Woodstock audiences with its intensity, comes in at just under 12. Spoonful which closes the album is a relatively modest 8 minutes. But the standout is the medley Skoobly-oobly-doobob/I can't keep from crying sometimes/Extension on one chord extends to 19.30 and, astonishingly, it's the best track.
The reason these long tracks work is because of dynamics and structure. Lee and the band throw in acknowledgements to their heroes. In Skoobly, Lee, apart from simply varying the pace and tone of his solos, plays tributes to his guitar heroes and includes classic rock'n'roll tributes. In Going Home, we get an Elvis medley. Great stuff and a terrific live album. Well, apart from the 11 minute drum solo track The Hobbit. Only the twin drumming/percussion maestros of The Grateful Dead, Bill Kreutzman and Mickey Hart can ever get away with that.
It's hard being a dedicated Rolling Stones fan (which I'm not) because much of their early catalogue exists in different versions -UK and USA- in terms of albums and singles in that tracks are different or different versions or even an album (the UK e.p. 5*5 became an album in the States with extra tracks). Now while I'm not a dedicated Rolling Stones fan, I do like the band. In the 60's you either preferred The Beatles or The Stones which itself became a paradigm of an individual's musical tastes. As I'm writing about the latter you guess where I fall. I've got the best of collection Forty Licks, the classic Exile on Main Street (not long before the extended version appeared; bugger!), and a download of the extended Get Yer Ya-yas Out which was over £30.00 cheaper than the box set. But 40 Licks doesn't cover all their best and is notably weak on very early stuff. The Rolled Gold collection, while partly making amends for that, has too much of an overlap to make it worth gettting. However, just a few days ago, I found this on Amazon for £8.99.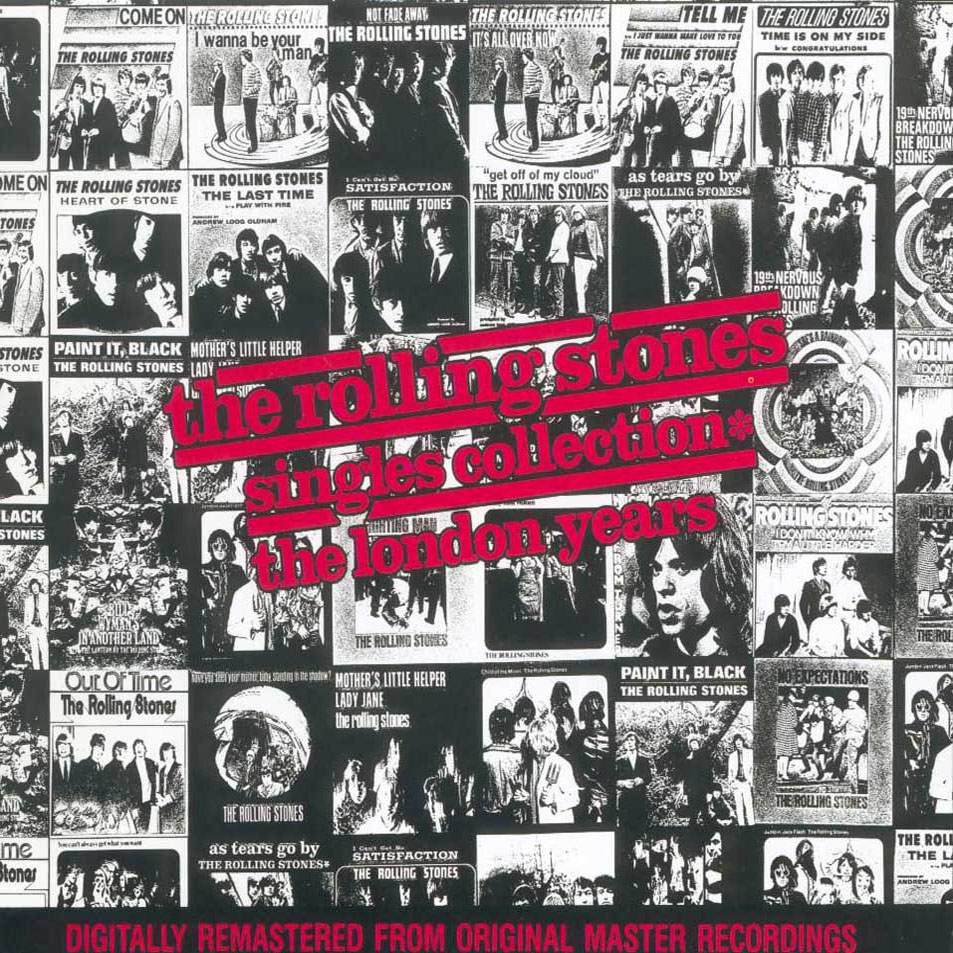 Which collects all thing singles issued from 1963-68 including the different b-sides from the UK and US singles. When generally getting rave reviews on Amazon -if the single was in mono then it's mono here- there is some carping by serious fans in that it's a bit inconsistent. Most of it's carping and the only valid criticism is that it doesn't include the contents of 3 EPs which it would be nice to have been included. If you're interested you can check out the reviews themselves. As far as I'm concerned, while I'm still missing out on the odd track I'd like, this 3-CD, three hour set pretty much fills in most of the gaps that I wanted filling in my modest Stones collection and the informative booklet is excellent, especially as their keyboard player Ian Stewart is finally credited as a member of the band as he always should have been.
Like District 9, I was a bit late coming to this one and, like District 9, I'm glad I finally did catch up. This is probably the most light-hearted and entertaining zombie movie since Shaun of the Dead. Our hero is a gauche, awkward student who should have been played by Michael Cera and I'm sure that in a few years time when someone who's seen the movie thinks about it they'll swear that Michael Cera was the lead. But he isn't, it's Jesse Eisenberg.
By accident he pals up with redneck gun-totin' zombie-killin' Woody Harrelson who seizes his role with enormous cheerful gusto and there's good support by Emma Stone and Abigail Breslin as sisters who don't trust anyone. And that, apart from two cameos, is the entire cast -I'm not counting the various stunt persons who play zombies. Great fun and very funny. Must watch again soon.
This isn't a movie and it isn't a tv show. Originally a web series it's now on DVD with lots of extras and there is one important name missing from the cover -Joss Whedon who scripted, composed the songs (it's a musical), and directed it. Nathan Filion plays smug and self-satisfied like no-one else can and Neil Patrick Harris is just superb as the wannabe supervillain who just doesn't have it in his heart to be evil. It's barely 42 minutes long but never mind the length feel the quality.