This is one of those reviews where I'm not sure where to begin. I can't start by saying that Chaykin is one of the greatest comics artists ever because he isn't -though he's pretty damn good. What he did do, however, is to write and draw American Flagg which is the greatest science fiction comic ever -I've reviewed the two-volume compilation elsewhere in this blog. He did this back in the early 80's before Alan Moore (who wrote a backup strip for it) became ALAN (PRAISE HIS NAME) MOORE! and before Frank Miller released The Dark Knight Returns which cough borrowed cough the narrative/satirical info-dump technique from AF and then got widely praised for this 'innovation'. Perhaps not surprisingly, Chaykin doesn't have much time for Miller.
I could write a lot about American Flagg but I've already done that so I'll just say that if Chaykin had done nothing else he'd have earned a distinct place in the history of comics. Fortunately he did and this book explores all of it.
As an account of the work of a comic writer and artist, this is an excellent book. It's physically large, on glossy paper, with a vast amount of illustrations and an equally substantial amount of text. Structured chronologically, most of the written content derives from long conversations with Chaykin conducted over the course of a year. (This text is interspersed with comments from various peers which range from insightful and informative to 'my buddy Howie, wisecrack, wisecrack)'. This is followed by a checklist of everything Chaykin has had published, split into categories including comic books, strips, collected editions, etc. After this comes an eclectic forty page gallery of artwork. Anyone wanting to create their own The Art Of My Favourite Artist wouldn't go wrong using this as a template.
Chaykin started back in the early 70's as an assistant to people like Gil Kane. It's a comic business tradition of artists using assistants to do background work on panels and learn the trade that way and Chaykin continued this tradition. It's a form of payback and Chaykin always pays his debts. The impression gleaned from the book is that he's the sort of person that if you like you like a lot and if you don't you cross the street to avoid but that's probably your loss. While admitting he might be an acquired taste, his peers are unstinting in their praise for his professionalism, the honesty and insight of his criticism, and how he goes out of his way to be helpful. When it comes to his work, he's meticulous. If he agrees to write and draw a 28 page comic every month then that's the editor will receive and it will be the best he can do.
By the early 80's Chaykin had established his style (see samples below) and it hasn't changed much; refined perhaps, also partly altered by the improvement in the technological changes in the use of colour. While his own work for independent comics companies can include the near pornographic Black Kiss (sexy shemale vampires no less), his tendency is to write the roguish hero, as good with a quip/gun/sword/blaster as he is in bed, he's also created comics for both DC and Marvel and drawn/written their characters.
While an intelligent writer and a skilled artist, his prime skill is as a designer. The way he lays out a page that blends text and art is outstanding -check out Google images for numerous examples. Not everything he does works -the same can be said for Alan Moore- but it's always interesting and he deserves this lavish and currently, on Amazon, modestly priced book.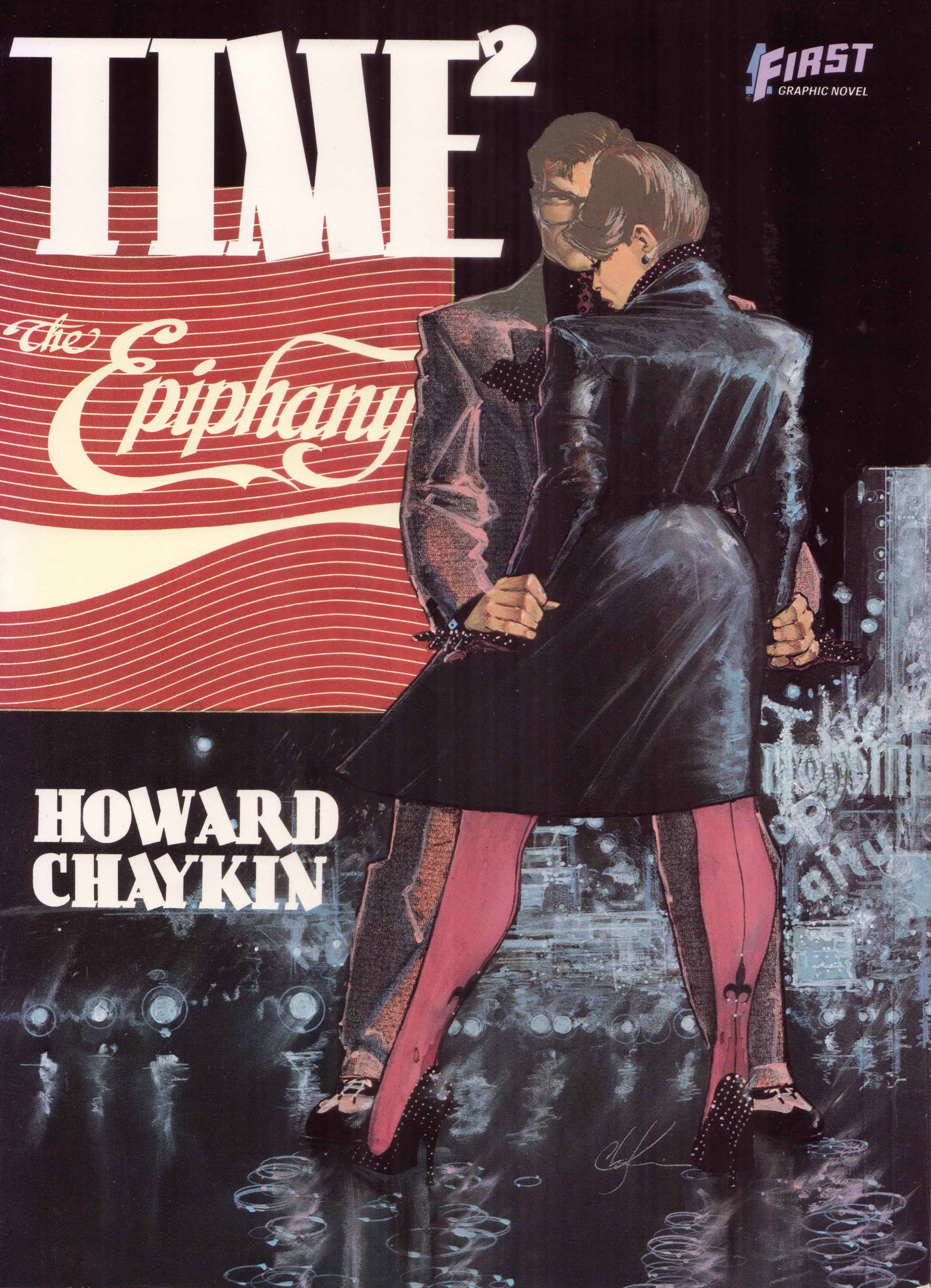 I could add lots more but enough is enough.