I'm talking book books this time, not graphic novels, novel novels. Okay. Through the vagaries of British publishing, several novels by some of my favourite writers have all been published within the last few weeks and thanks to Amazon.uk they've all been affordable, ludicrously so in one case.
I'll start with the weakest and the one that doesn't quite fit in.
This got an extremely good review in SFX (a magazine I find very useful for its reviews of books and films) and it sounded quite interesting with its blend of a world with a hostile environment, a matriarchal society, and religious wars. I persevered until page 129 (just under halfway through) when I gave up exhausted, bored, and annoyed by unsympathetic protagonist.
Then came-
Hill, son of Steven King, is carving out his place in the fantasy/horror market and I was very impressed by his novel Horns (currently being filmed with Daniel Radcliffe in the lead role). This, because it's the longest of the lot, I haven't read yet because I'm saving it for last.
Now, coincidentally-
-from Hard Case Crime (an excellent imprint) comes Joe's daddy latest book. It's low key, narrow focus compared to King's usual wide-screen novels and could even be a subplot from one them. Set in a low-rent version of Disneyworld, it focuses on our young male protagonist's first time away from home, prior to going to college, and working at a summer job in the place of the title. It's a blend of murder mystery, coming of age, rite of passage, and ghost story with all elements blended to perfection and as a result it's much more successful than some of his more recent doorstep efforts.
Having enjoyed The Long Earth immensely, I started to read this the day it arrived and finished it this morning. It wasn't quite as good and the title is (deliberately?) misleading but I'm still looking forward to the third book especially as this one ends on a (not completely unpredictable) cliffhanger.
I haven't read any of the next three books which are being listed in order of length which happens to be the order I'm going to read them in.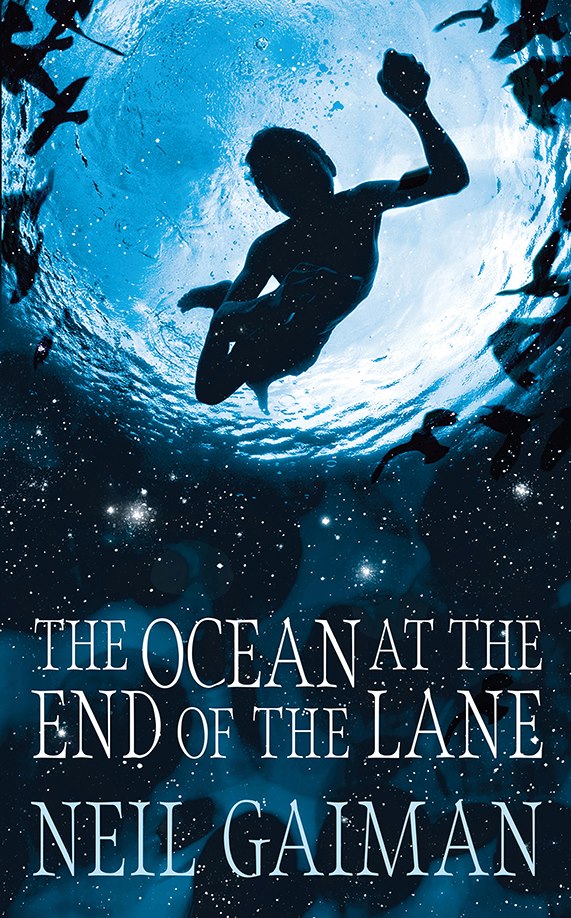 Neil Gaiman's first adult novel for 500 years or something like that. With all the massive volumes and physical danger to life and limb if they -the several volumes of Absolute Sandman- fall off the shelves upstairs, and the rest of his novel novels on an ordinary bookshelf, I wasn't going to miss this one, was I.
Amazon were (or are) selling Iain Banks latest novel for the ludicrous price of £3.99 and I ordered it at £12.99 (cancelled and re-ordered it when the price plummetted) but I was hardly not going to buy it anyway as Banks is (never was) my favourite British writer of mainstream fiction (and maybe I should give Consider Phlebas another go as politically aware socialist SF is about as rare as hen's teeth).
As for Priest, I seem to have been reading his books all my adult life which, come to think of it, I have so why stop now? Really looking forward to it as it's had great reviews.
See, I do do more than sleep, re-home cats, watch DVD box sets, drink wine, and read graphic novels.
Admittedly, not much more.