3* "Same old, same old."
This is the fifth trade paperback I've bought of DC's The New 52 and it doesn't match up to the standard of the previous four -those being Justice League, Batman, Catwoman (all 5*) and Animal Man (4*). There's just nothing really special about it, though it's reasonably competent. What it doesn't do is pull any surprises. Booster Gold, Guy Gardner (the usual bolshy I'm the greatest), Rocket Red, Batman, and Vixen all behave as you'd expect them to. Only Godiva and August General In Iron have anything interesting or new(ish) about them. Godiva feels outmatched and outpowered (she has super-hair and has only fought ordinary criminals until now) and overcompensates by trying to pull Booster. August General In Iron, when not arguing with Rocket Red (who's interchangeable with all previous Rocket Reds), is more sensitive than you'd expect. Also he's not DC's Chinese answer to Iron Man but to a very different major Marvel hero (who's been in at least one movie, and that's the only hint you're getting).

The most boring part is that they're up against a villain almost as powerful as Darkseid but even less interesting.

It you want a bog-standard DC superhero group then you'll probably like this. It's just not in the same (and I'm sorry for using this word) league as the other titles I've read.
4* "Not easy to watch"
This isn't a thriller or an action movie or a police procedural. Instead it's a portrayal of a cop in LA slowly drowning in a mess of his own making.

Never mind the excellent support from Ned Beatty, Anne Heche, Robin Wright, Cynthia Nixon, Ice Cube, Sigourney Weaver (and what a cast that is) and others, at the heart is an astonishing performance from Woody Harrelson as Dave 'Date Rape' Brown (the nickname coming from the widespread, and probably accurate, belief that he once murdered a serial date rapist), an equal opportunity bigot who hates everyone. Living with two ex-wives (who are sisters) and a daughter from each wife and despite trying to keep his family together, he's a compulsive womaniser. When he's not doing that or smoking heavily, he can be found beating suspects to extract information. But when he's caught on camera giving a vicious beating to someone who rammed his car and ran for it it, things start to really go downhill. This is made worse by his own stubbornness and a knack for making the wrong decision, despite a basic sharp intelligence.

This isn't a film to like, though it will certainly have its admirers of which I am (an uncertain) one. Also a lot of people will hate the end. The script was co-written by director Oren Moverman with cult crime novelist James Ellroy who can both be found talking about the film in the reasonably substantial making of. Whether or not it ultimately succeeds in what it was attempting, there's no doubting the ambitiousness of the project.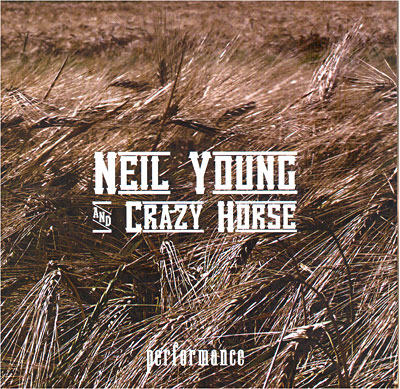 3* "Oh, here's another one."
Unauthorised live albums by Neil Young and (sometimes credited, sometimes not) Crazy Horse seem to be crawling out of the woodwork this year. This single hour-long disc is from the same tour as the much better Cow Palace 1986, along with its barking dog and phone calls. Apart from an acoustic Needle & The Damage Done, it's a high octane electric collection with several standards like Mr Soul, Cortez the Killer, and if you think you know what the others are, apart from Opera Star, you're probably right.

It's not bad and the sound quality is acceptable, but unless you can't live without every note Neil's ever played, then this is nothing you haven't heard before. If you haven't got an unauthorised live Young album then go for Cow Palace. You can safely skip this one.
5* "Best Catwoman yet."
This is the fourth trade collection of DC's new universe The New 52 that I've bought and it maintains the high standard.

The character of Catwoman (Selina Kyle) is complicated. She has depths and a past which she thought she'd left behind. Sure, she's a criminal, a thrill-seeker, and sexually active -wait till you see what she and Batman get up to at the end of the first chapter, a scene which raised the roof when the original comic appeared- but she suffers from strong feelings of guilt which is no surprise when you see what happens to one of her friends.

But okay, the story. She goes up against the Russian Mob, mean Gotham ganglords, a super-powered villainess, has a complicated relationship with a protective Batman and, even worse, accidentally takes on some corrupt Gotham cops which really gets her in trouble. The dialogue is sharp, the art is sexy with low cut dresses and bright red lipstick. This is great stuff from the writer/artist team of Judd Winick and Guillem March.

Not to be missed.
Note.
It was suggested by a friend of mine that the goggles actually look like a bra, which is true. However, on an uncoloured copy inside they are clearly goggles. Just poor colouring then.