Well, not so much rediscovery as uncovery. You see I'd put them somewhere and forgotten where I'd put them and they weren't in the obvious places. Most of the time this didn't both me except when I was flicking through Itunes and I'd notice that they weren't on the very long list of music I'd copied from my CDs (and downloaded, but that's not really relevant here). I suspected that they were buried in boxes deep in the depths of our garage.
Then Susan decided that we had to empty my study. This is actually the third and smallest bedroom which contains: a bed with all my Amazon selling stock in boxes on top of it; three sets of bookcases containing (yes, obviously) books, graphic novels, DVDs, and CDs. One long but low 3-shelf bookcase was half hidden by the bed, completely obscuring the bottom shelf and that is where I found the following three massive box sets by The Grateful Dead (two) and Sandy Denny (one, in case you weren't sure).
And they are big and beautiful.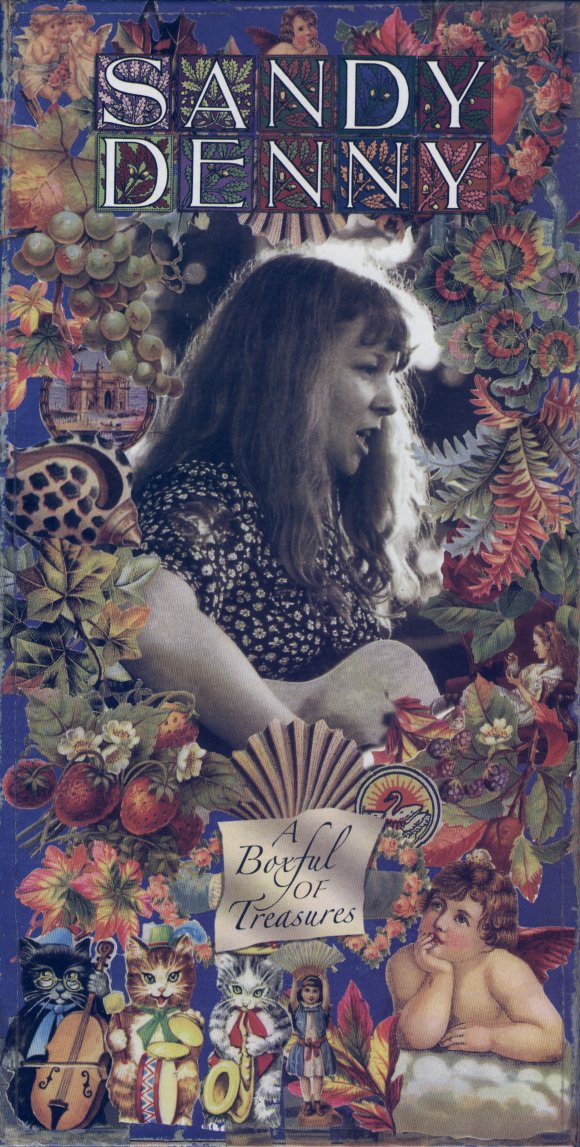 This is a gorgeous 5-disc 85 track collection with a fabulous booklet containing an introduction by Richard Thompson, an extended warts and all biography, comments by fellow musicians and friends, plus full track details. Apart from the fact that it doesn't include my favourite song ever (understandable: see my favourite 100 songs), it's as perfect a compilation as you could wish to hope for. Emphasis on compilation. I've recently learned that next year will see a 19-disc box set containing everything that Sandy ever recorded and will retail for around £140.00 from Amazon. I don't intend to buy it but don't be surprised if I do.
And these two hunky boxes, about as thick as a brick but bigger, contain all the band's major label albums and span nearly a quarter of a century. They also contain massive booklets with dozens of photos. Golden Road begins with a 2-cd of studio and live recordings before they became The Grateful Dead and are mostly unreleased. The rest of the albums have all been remastered and extended, sometimes almost doubling in length. Their running time averages (at a conservative estimate) around 75 minutes per disc and there are 12 discs in each box making a total running time of 30 hours for the two. A number of the albums are live but as the Dead were primarily a live band, many of their songs were never recorded in the studio. Each album comes in a replica sleeve with a new introduction by a variety of people from cult actors to sound engineers.
Together, the box sets are an amazing piece work with all the experimental stuff, jamming, mix of folk/blues/rock/country/bluegrass, long guitar solos and not totally boring drum & percussion solos. Even more amazing is that this is the tip of their recorded output. Also available on their own label are dozens of live albums in multi-disc sets and there are usually three or more every year. I've got about eight and that's my lot.
But I've said that before.